I'm Alycia Edgar
I HELP ESTABLISHED ACCOUNTANTS GET MORE VISIBILITY & CLIENTS IN LESS TIME AND WITH LESS RISK. 
We're an agency that creates time freedom for our clients, so their profits can take flight.
Because, at the end of the day... you'll never make the money or the impact you want if you can't create more time.
In fact, we have our own personal recipe for the perfect time-rich, profit-fueled business, and it goes like this:
Take one hot-wired marketing brain.
Add a splash of financial genius from a previous life crunching numbers and balancing books.
Dollop on all the skills earned from five years running a six-figure business while globe trotting and hot-spotting from the back of a camper van.
Season with a unique 'test before you invest' approach.
Stir together and bake into a bespoke creation that makes other marketing offers look like artificially laden fast food. 
In short, what we're saying is our recipe will make your marketing dreams come true - without you throwing away your precious time and money.
If you're a seasoned practice owner and you're craving the white-gloved approach, we personalize our recipe to give you absolutely everything you need to create consistent cash and impact.
The result?
A stress-free and profitable business that gives you back your time and your happiness.
Ready for us to take care of your marketing so you can get back to doing what you love the most? Let's talk.

20+ YEARS BUSINESS EXPERIENCE
I'm a reformed accountant of 20 years, had my own accounting and coaching practice for 10 years and have spent time in the workforce in training, systems implementation and business advisory. I've been marketing for over 10 years as well.
As you can probably tell from my experience I'm not one of those boring accountants! (in fact, people would laugh at me when I said I was an accountant. They didn't believe me!)
And I also owned a surf shop for 5 years, yeah I know that's a bit random isn't it? Taught me a lot. 
BUT WHO AM I REALLY?

I'm fiercely independent, passionate about business and a massive idea generator. 

I'm a no B.S kinda gal. I will always call out the elephant in the room. 
I simplify the complicated and have an extreme ability to get mountain loads of stuff done and help others do the same. 
I love coffee and working remotely, wherever our #van takes us…. 
I love change, thrive on it.  
I love to travel and I'm on a mission to help you create the ultimate lifestyle for yourself around your business. For me that is traveling Australia in our #campervan, with so many new office views to see while creating products and courses to support you in your business.
I also believe in being fully me, no holding back, no dulling my sparkle. If you can handle sparkle in your business we'll get along famously. 
rite your text by editing it directly on this page.
A FEW OF MY FAVOURITE THINGS
FAVOURITE ANIMAL: 
My cavoodle Leo
FAVOURITE BUSINESS BOOK: 
Essentialism by Greg McKeown
FAVOURITE MORNING RITUAL: 
Watch the sunrise
FAVOURITE WINE: 
Italian or French rose
FAVORITE RIDE:
My electric scooter!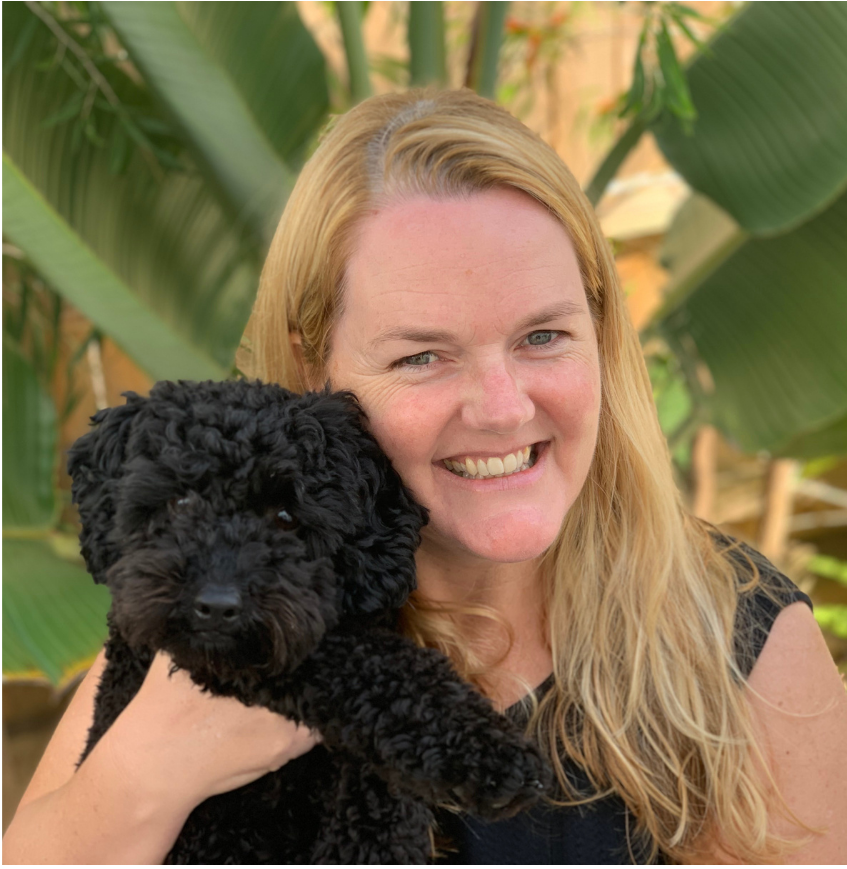 GET YOUR FREE MARKETING METRICS CHECKLIST TO
MONITOR DAILY AND KEEP TRACK OF YOUR MARKETING FUNNELS WITHOUT A COMPLEX SPREADSHEET.