I'm Alycia Edgar
I BELIEVE YOU SHOULD BE ABLE TO DERIVE AS MUCH PROFIT AS POSSIBLE FOR THE TIME AND MONEY YOU INVEST IN YOUR BUSINESS. 
In all my time working with business owners, I saw the struggle to grow their business. I was having the same issue too! But, how do you learn all the things necessary to grow your business, and find the time to do so? While adhoc efforts can create some wins, it's exhausting.
I was so exhausted I walked away from my business.
And left my profession all together!
I look back on it now, and I know exactly what I didn't do that was imperative for long term sustainable growth. 
I was missing just two things:
STRATEGY AND A SUSTAINABLE SYSTEM FOR LEAD GENERATION...  
I didn't have a strategy. I had lots of moving parts, lots of marketing things but no clear path to make them work together. And while I had all the pieces of a lead generation funnel, I wasn't driving enough leads to the funnel to make it sustainable.  
No lead system = stagnant growth  
No strategy = no sustainability  
And now? Now I help service providers, coaches and consultants ensure they have the right strategy and systems in place to grow their business.
20+ YEARS BUSINESS EXPERIENCE
I'm a reformed accountant of 20 years, had my own accounting and coaching practice for 10 years and have spent time in the workforce in training, systems implementation and business advisory. I've been marketing for over 10 years as well.
As you can probably tell from my experience I'm not one of those boring accountants! (in fact, people would laugh at me when I said I was an accountant. They didn't believe me!)
And I also owned a surf shop for 5 years, yeah I know that's a bit random isn't it? Taught me a lot. 
BUT WHO AM I REALLY?

I'm fiercely independent, passionate about business and a massive idea generator. 

I'm a no B.S kinda gal. I will always call out the elephant in the room. 
I simplify the complicated and have an extreme ability to get mountain loads of stuff done and help others do the same. 
I love coffee and working remotely, wherever our #van takes us…. 
I love change, thrive on it.  
I love to travel and I'm on a mission to help you create the ultimate lifestyle for yourself around your business. For me that is traveling Australia in our #campervan, with so many new office views to see while creating products and courses to support you in your business.
I also believe in being fully me, no holding back, no dulling my sparkle. If you can handle sparkle in your business we'll get along famously. 
rite your text by editing it directly on this page.
A FEW OF MY FAVOURITE THINGS
FAVOURITE ANIMAL: 
My cavoodle Leo
FAVOURITE BUSINESS BOOK: 
Essentialism by Greg McKeown
FAVOURITE MORNING RITUAL: 
Watch the sunrise
FAVOURITE WINE: 
Italian or French rose
FAVORITE RIDE:
My electric scooter!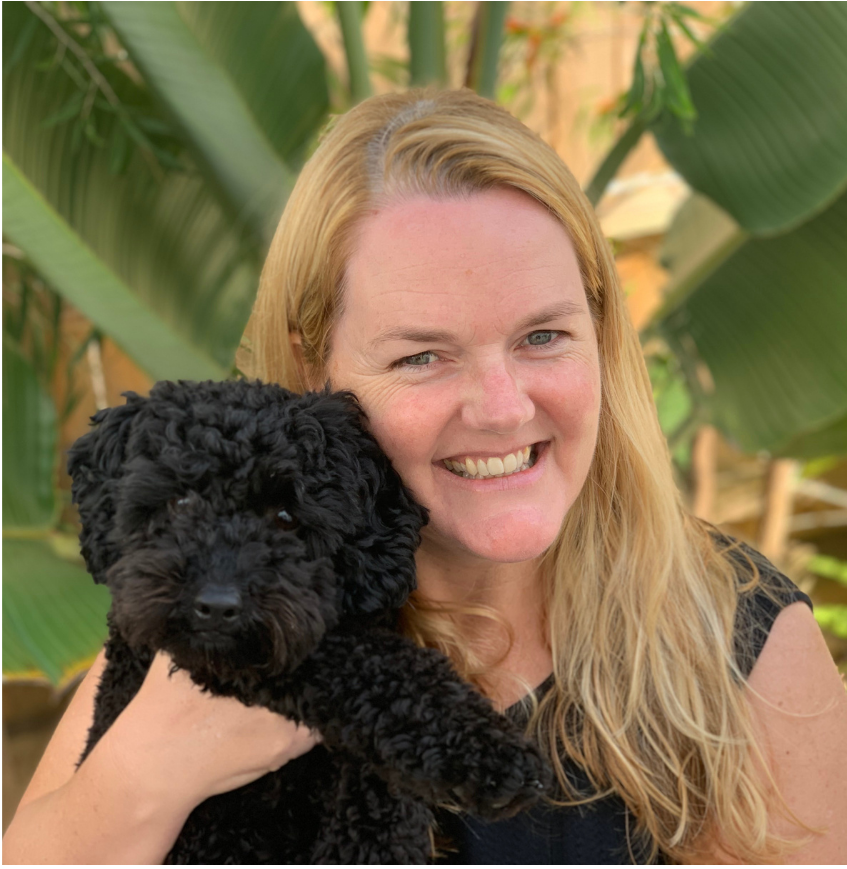 10X  YOUR PRODUCTIVITY, RECLAIM AT LEAST 5 HOURS PER WEEK TO SMASH YOUR GOALS AND BE A PRODUCTIVE POWERHOUSE THIS YEAR